Post by winexe on Nov 5, 2022 9:51:57 GMT -8
Hello guys!
This is my first post here after I found this great forum, so wish me luck! (-:
I was unable to find this posted before, so I'm eager to share it further with you, as such things should not live without some proper attention.
So, was recently browsing something on the Net and found out this Windows XP High Resolution Icon Pack by marchmountain on DeviAntart, which contains over 500 hunderd Windows XP Icons, recreated in 1024x1024 PNGs.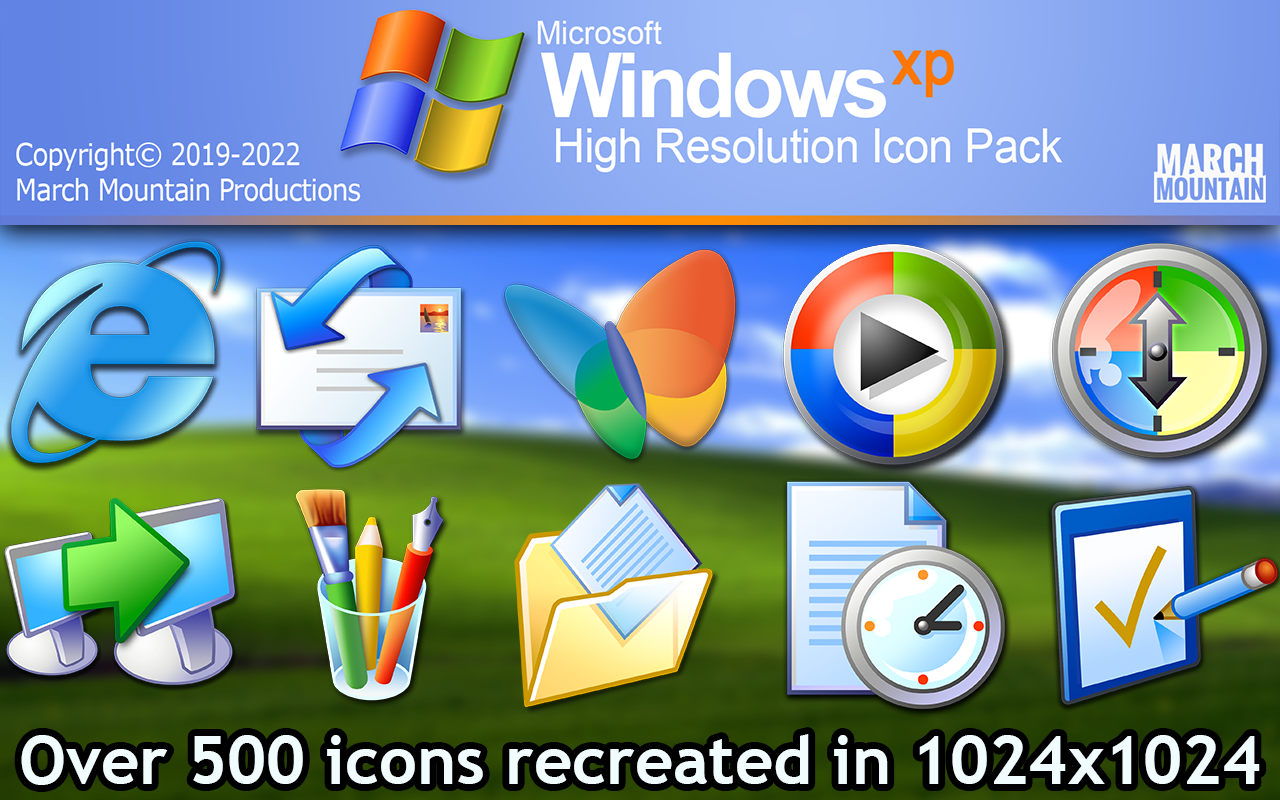 I've downloaded it via the DeviantArt's website and took a look around. Initial thoughts are that this is very detailed and made greatly. The icons are indeed high-res and there are even some Longhorn and Whistler icons in the pack too. The guy also has Windows XP wallpapers and stuff, take a look at his profile. I think he might continue with those great projects and I wish him luck!!
Here is the link to the DeviantArt thread:
www.deviantart.com/marchmountain/art/Windows-XP-High-Resolution-Icon-Pack-916042853
He also posted the project on Github, inlcluding his .PSD Files, so this find became even greater after I releasied so.
Posting links to the Github Threads too:
github.com/rozniak/xfce-winxp-tc/issues/141#issuecomment-1159207476
github.com/marchmountain/-Windows-XP-High-Resolution-Icon-Pack/blob/main/LICENSE
github.com/marchmountain/-Windows-XP-High-Resolution-Icon-Pack/releases/tag/01
I hope you like and enjoy this, I've been forever searching for XP's Luna Icons in high-res PNGs and the closest finding was on this forum actually - the High-Resolution Windows XP Icons (Official by Microsoft), which came from LH Builds -
www.winclassic.net/thread/96/resolution-windows-icons-official-microsoft
. And while those in that thread are original icons, extracted from various Windows Builds and those shared here are re-worked, I think the end result of the re-work is far better than any expectation.
Also I think this should be the appropriate forum for this to be posted, but apologies if it's not.
Thanks for your attention!